Amina* lost her father at five, her mother at nine, and her husband at 22. To be both an orphan and a widow was injustice enough, but to make matters worse, Amina's uncle took advantage of Amina's vulnerability, forcing Amina out of her home and claiming it as his own. Even with the help of local religious and community leaders, Amina was powerless to get her most valuable asset back.
Fearing she lacked the means to care for him, Amina's extended family took her young son away from her and back to the village. Crushed by tragedy, Amina collapsed into depression. She felt like her life was already over and considered suicide. A friend encouraged her to pray the words of Psalm 25. Raised in a Muslim community, Amina had never heard these words before. But she prayed them anyway, and found new hope:
To you, O Lord, I lift up my soul; in you I trust, Oh my God.
Do not let me be put to shame; nor let my enemies triumph over me….
My eyes are ever on the Lord, for only he will release my feet from the snare.
Turn to me and be gracious to me, for I am lonely and afflicted.
The troubles of my heart have multiplied; free me from my anguish.
Look on my affliction and my distress and take away all my sins.
See how my enemies have increased and how fiercely they hate me!
Guard my life and rescue me; let me not be put to shame, for I take refuge in you.
Soon after, Amina was contacted by a man named Moses, who had learned of her case and offered to help get her home back. Moses—who is one of our Redeem investigators—insisted to a skeptical Amina that he would help her, not because he wanted money, but simply because God loves her.
Moses and the team helped Amina file a criminal complaint against her uncle. In August 2022, her uncle was arrested for stealing Amina's rightful home and using it for his benefit. The judge ordered that the home be returned to Amina, and in a ceremony attended by local leaders and covered by Ugandan TV stations, Amina officially took possession of her home. She also got her son back. A new chapter of her life had begun.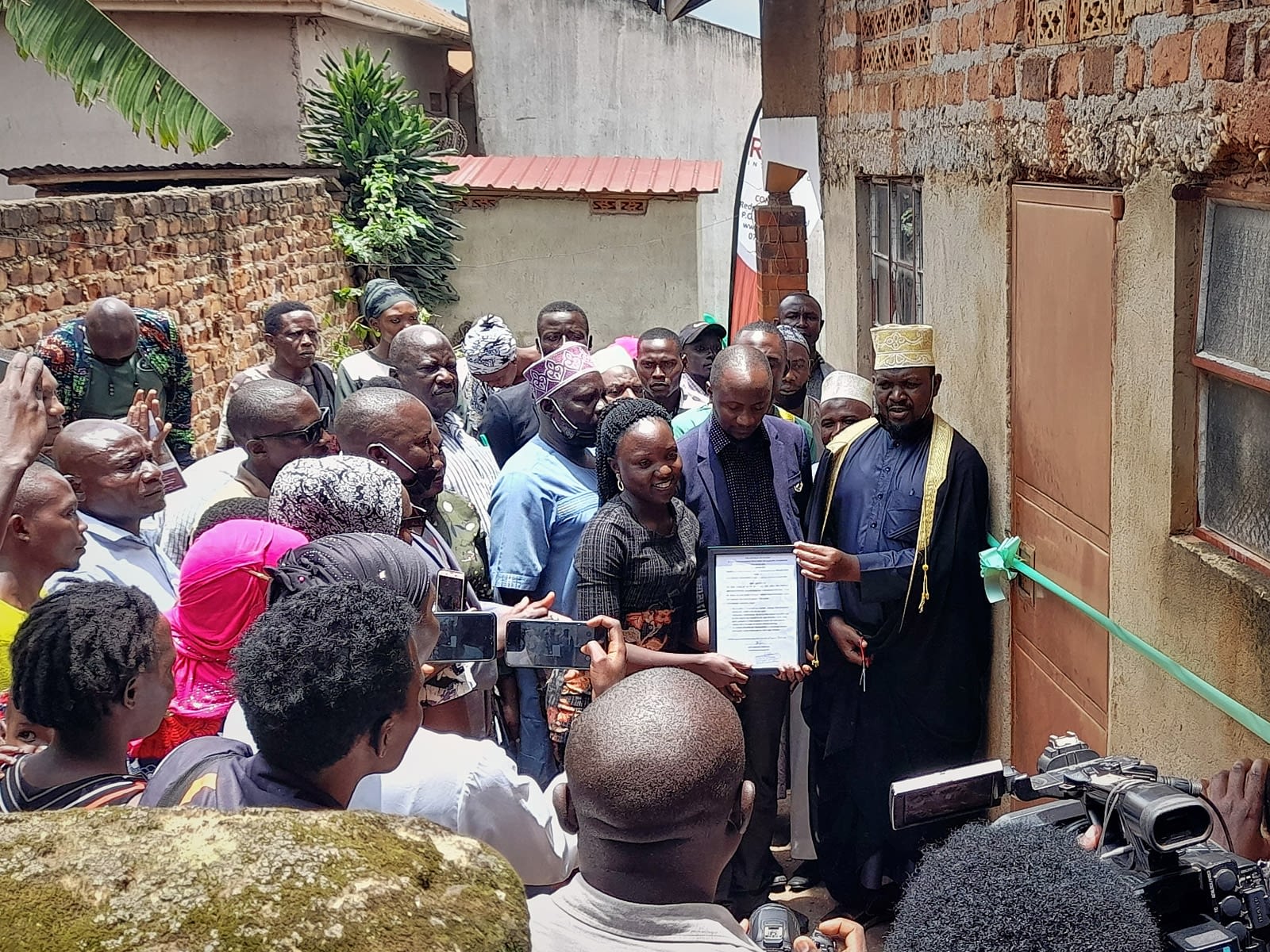 With Redeem's help, Amina has re-discovered her worth and her voice. She now shares her story at community events and educates others about the rights of widows and orphans. "I am now a landlord in Kampala," Amina says proudly. "Now no man can easily sway me with cheap lies."
*Client names changed for privacy